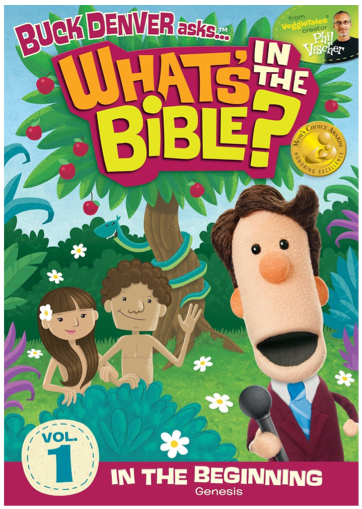 One of the privileges of being on The Homeschool Lounge Mom's Review Team is getting to review some exciting material. I know "exciting" is a strong word for a DVD, but I love it and you will too.
When I was a little girl I remember learning the books of the Bible. I received a little acordian style booklet from the Sunday school teacher at my grandpa's church. I kept that little booklet for years. I studied it all the time and it was a pretty booklet. It was my basics of the Bible.
In the first chapter of Volume 1 of What's in The Bible your children will learn the about basics about the Bible. Why it was created, the books, the authors. It may sound boring but it is not! They will be able to grasp the concept of the Bible because it will be entertaining for them. It has singing puppets, who doesn't love singing puppets?
The second chapter of Vol. 1 will go into creation story and the story of Noah's Ark and others. These bible stories are well told through animation, puppets and song.
See for yourself:
Now that I have seen Volume 1 of "What's In The Bible" I want the entire series for my kids and me.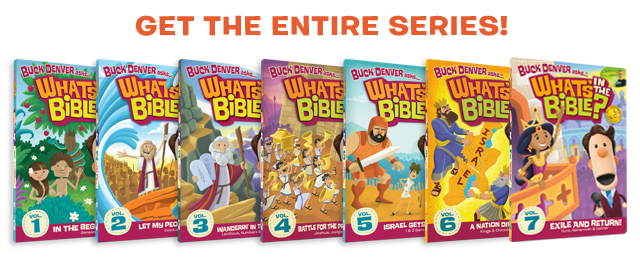 My kids and I loved this DVD. I love to hear my kids laugh and boy did they laugh while watching this DVD.
Phil Vischer
is the creative genius behind
What's In The Bible
. He is the same guy who gave us Veggie Tales, love him.
Also, there are many free activities on the website for each DVD including printable flash cards. Got to love flash cards.
Not only would What's In The Bible be a great addition to your homeschool library I think it would be useful for Sunday school and children's church. By the way you will love the Sunday school teacher puppet! My Sunday school teachers weren't puppets but I will always remember them.
Train up a child in the way he should go: and when he is old, he will not depart from it.
Proverbs 22:6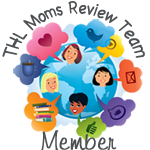 "I was selected for participation in this review and given the What's in the bible DVD as a member of
The Homeschool Lounge Review Team
. All thoughts and opinions are my own."
Thanks to The Homeschool Lounge Review Team and What's In The Bible for allowing my children and I to review this entertaining and informative DVD.
Love,
Territory Mom